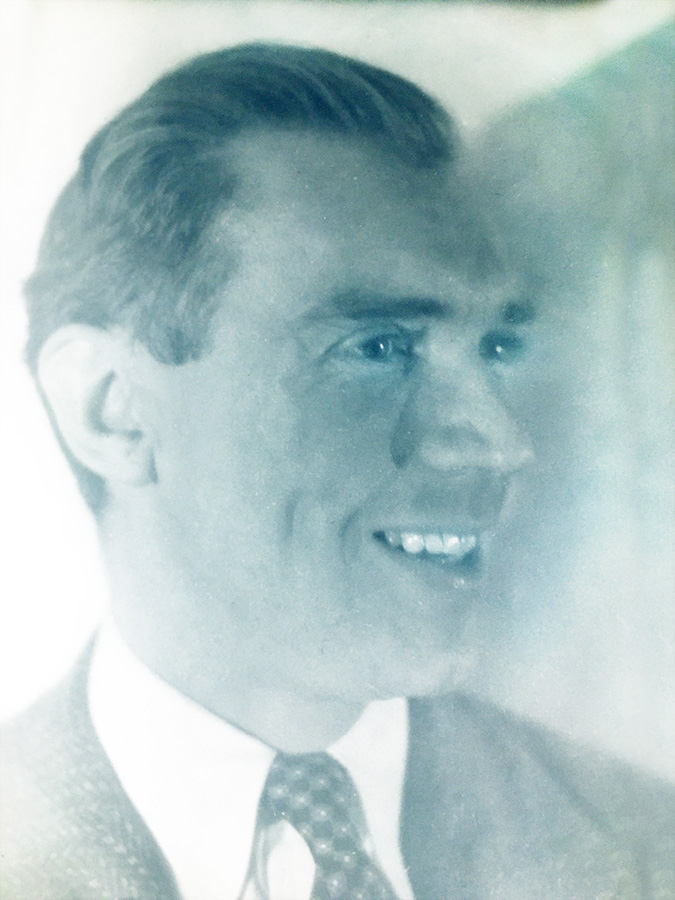 Our History
Coonie, the neighbor's Ragdoll, was losing her home in Florida so Grandfather Haviland took her in. As a youngster, Heidi would visit Grandpa and spend time with Coonie. Having a special place in her heart for cats, she grew to love the Ragdoll breed. She noticed how social Coonie was around people and how smart and loving her personality outshined the domestic cats she was used to being around.
Heidi took this new found passion and researched more about the ragdoll breed. She decided to start breeding them so that other people could come to love them as much as she does.
Heidi was busy running her pet grooming business, Heidi's Pet Paradise Grooming & Pet Spa, when she decided to extend her passion to the rag doll breed by starting her own cattery. The cattery officially opened in 2013 and was named "Haviland's Heavenly Blue Eyed Dolls" in honor of her grandfather, Ned Haviland (pictured).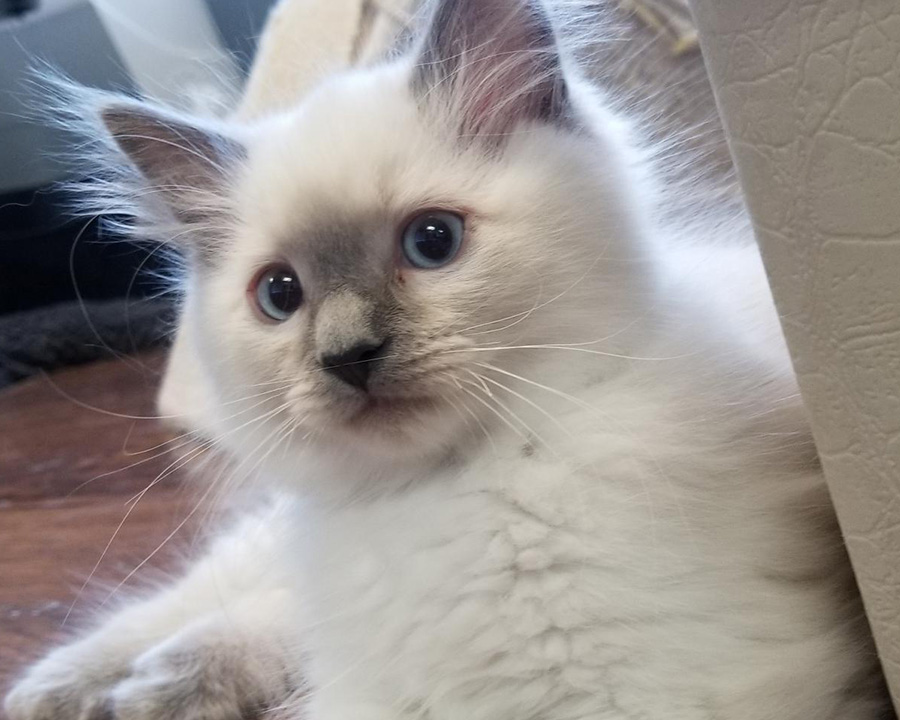 Excellence in Temperament and Health
Owner, Heidi, is a life long cat enthusiast with a passion for the rag doll breed. Her life revolves around her rag dolls.
"We love them to the moon and back. They all become part of our family. We find so much fulfillment in providing our kittens safe and loving homes", says Heidi. "In exchange, adopters receive a loving companion with an intelligent and laid-back rag doll temperament."
Our top quality rag doll kittens are examined by a local veterinarian for a clean bill of health. They come with a one-year genetic health guarantee and up-to-date on vaccines. Our number one priority is always the health and well-being of our kittens and cats.
Family midwest values
Located in Fort Wayne, Indiana, Haviland's Heavenly Blue Eyed Dolls is a small, hometown cattery dedicated to the ragdoll breed. Our kittens have beautiful coats of various rag doll colors and patterns. We raise them with love and affection helping them become well-socialized with happy, friendly personalities. Ragdolls make great family pets, and we dedicate ourselves to the health and happiness of our kittens and to the satisfaction of their new owners.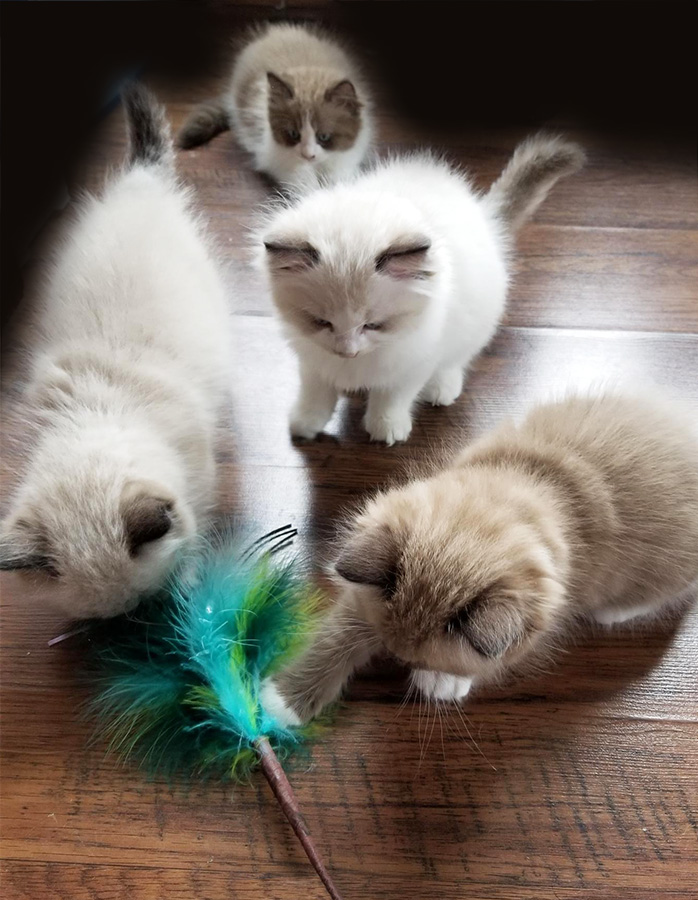 About the Ragdoll Breed
The ragdoll breed is on average larger than most cat breeds. The ragdoll minks are born with color that darkens as they grow, while all other ragdoll colors are born white then develop their colors and patterns as they grow. There are many rag doll colors and patterns. Their longer coat is a plush and silky fur. They will need regular brushing to keep them looking great and happy.
Four main patterns:
Bicolor
Van
Mitted
Colorpoint
Seven major colors:
Seal
Mink
Blue
Cream
Chocolate
Red
Lilac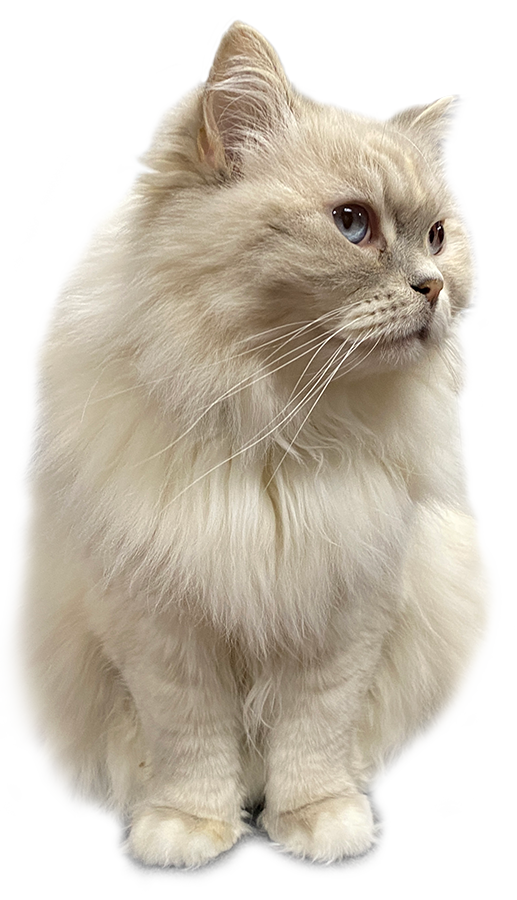 Top 10 Traits & Characteristics
Beautiful eyes
Soft bunny-like fur
Gentle & affectionate
Laid-back personalities
Intelligent
Playful
Trainable quick learners
Dog-like personalities
Enjoy human company
Kid-friendly